Mi Smart Band 6Bounce Into ActionMi Smart Band Series by Xiaomi sold around 7M+ bands in India (IDC Worldwide Quarterly Wearable Device Tracker, March 2021)

3.9cm(1.56) AMOLED Full Screen DisplayMore at just a glance
SpO₂ TrackingStay in tune with your health!
30 Fitness ModesGive that workout
your best!
Women's Health TackingStay one step ahead of
your cycle!
Continuous Heart Rate Monitoring Keep track of your ups and downs
Easy Magnetic Charging14 days continuous battery life
Personal Activity Intelligence (PAI)Compatible with MiFit & Xiaomi Wear
Stress & Sleep MonitoringGot you covered, Night & Day
5ATM Water ResistanceStroke Recognition Compatible
Customizable Watch Faces Stand out in style!3.9cm(1.56) Full Screen DisplayWorld's first Running Track Inspired Full Screen Display! Get more with just a glance+50% Larger display area*Mi Smart Band 6 sticks to a classic shape with an innovative large screen and rounded edges, making it comfortable to wear and look *compared to Mi Smart Band 5326ppi AMOLED
DisplayComparable to image sharpness on smartphones. Set your background to a picture of what is close to you or choose from our 80+ watch faces to make your day brighter. SpO₂ TrackingBlood oxygen saturation (SpO₂) is an important physiological parameter of the respiratory cycle of the human body.Stay in tune with your body, measure anytime, anywhere!*The SpO₂ feature is not intended for diagnosis, prevention, monitoring, prediction,
prognosis of any disease,investigation of physiological processes or any other medical
purpose. All data and tracking should be used for well-being and personal reference only.
If you feel uncomfortable,please rely on professional medical devices
or consult a doctor for assistance30 Fitness ModesAll you need to take it to the next level! Mi Smart Band 6 now features 19 new quick reaction fitness & sports modes such as Cricket, Badminton, HIIT, Basketball, Boxing, and Zumba. Exercise duration, calories burned and heart rate are tracked with high precision 6 axis sensors for a more efficient workout.
Cricket
Kickboxing
Zumba
Basketball
HIIT
Badminton
Boxing
Pilates
Gymnastics
Swimming
Rowing machine
Yoga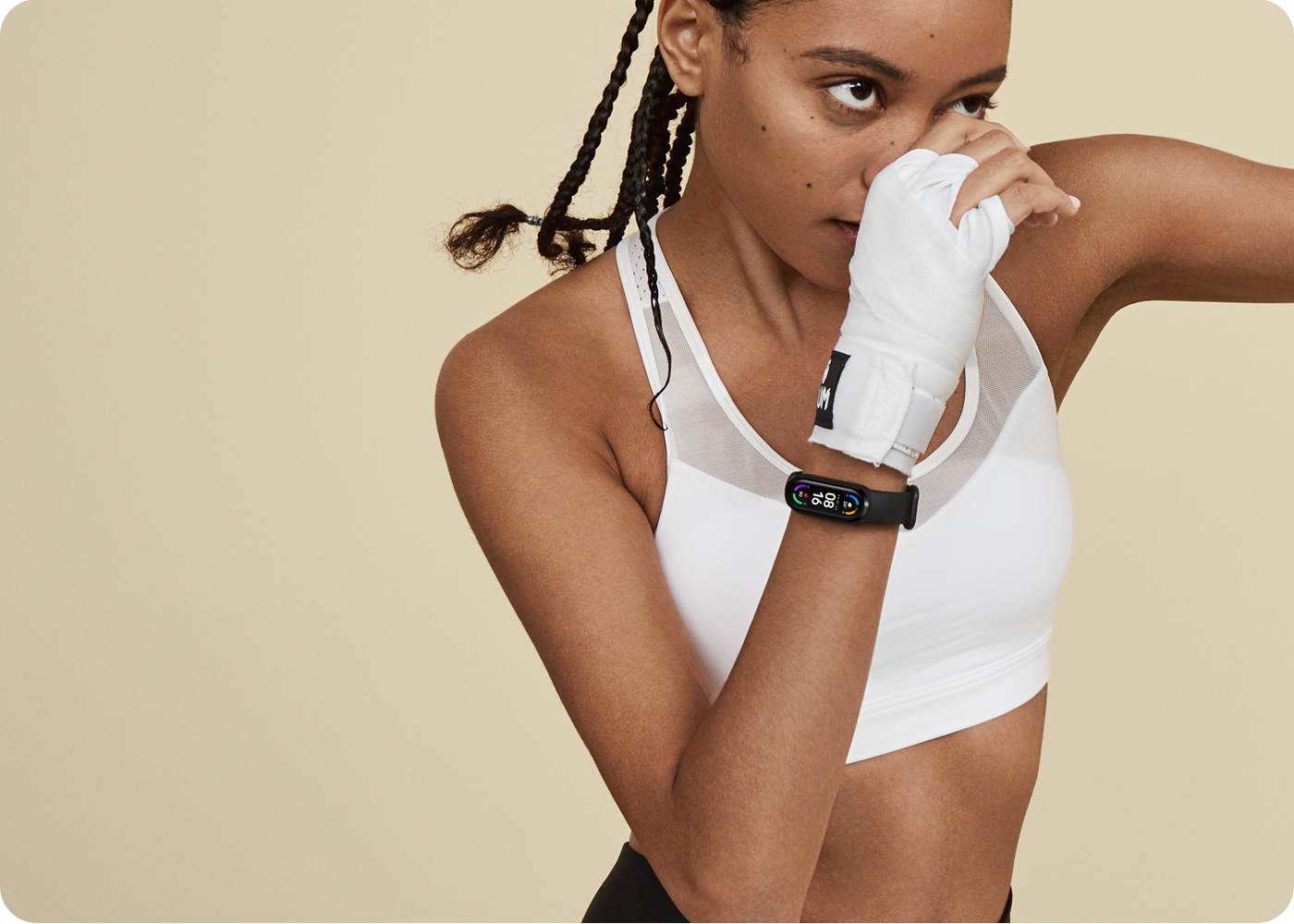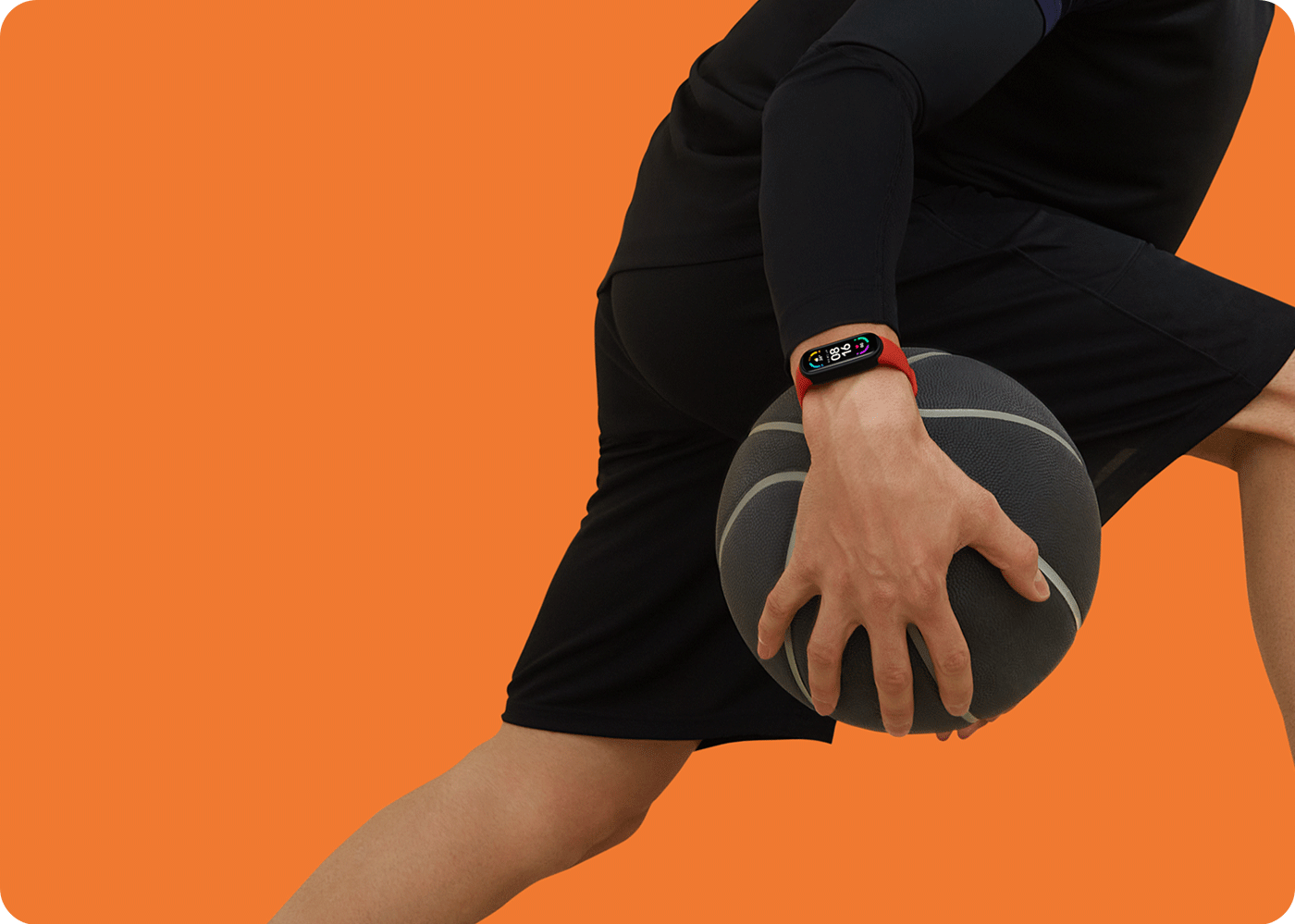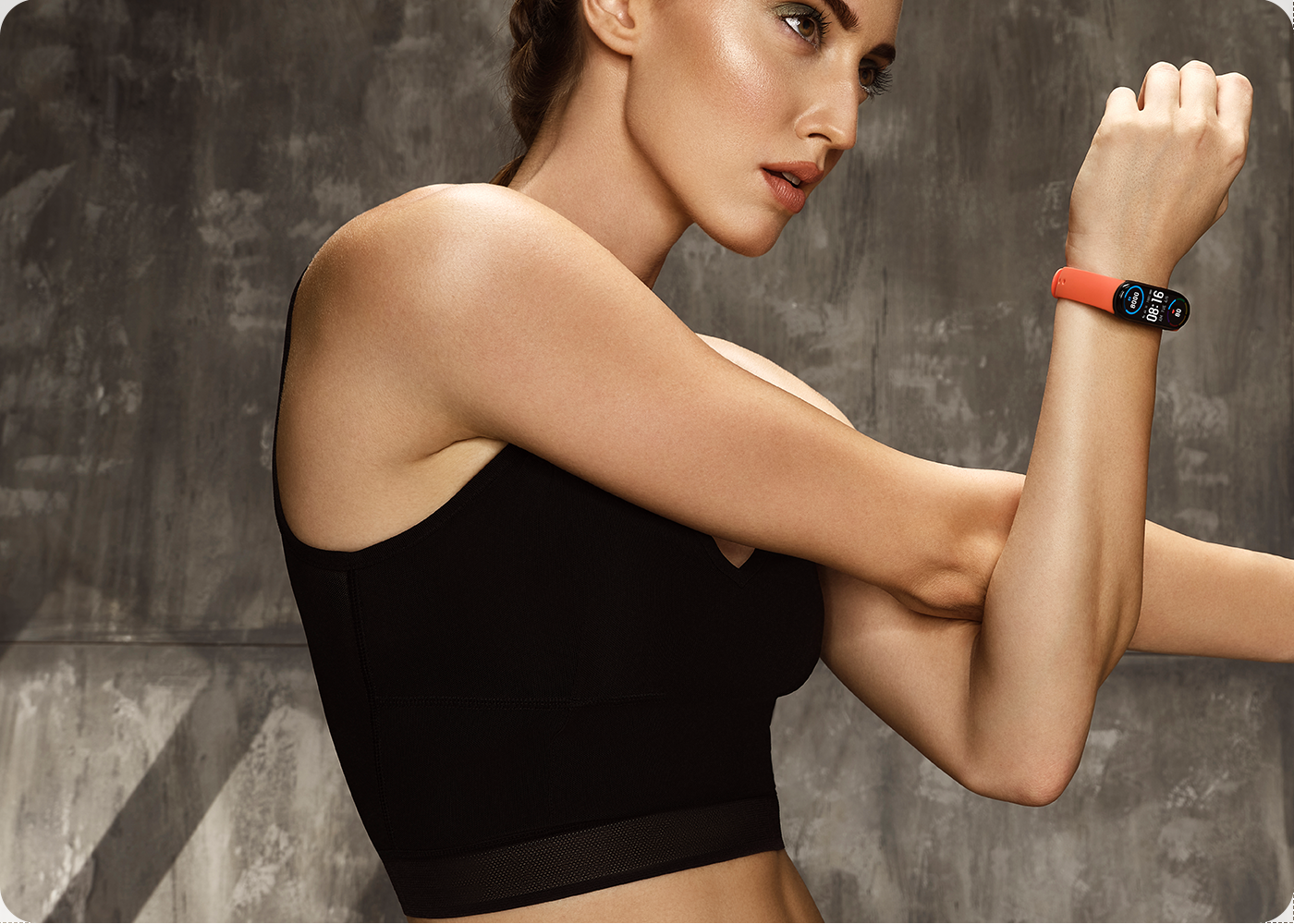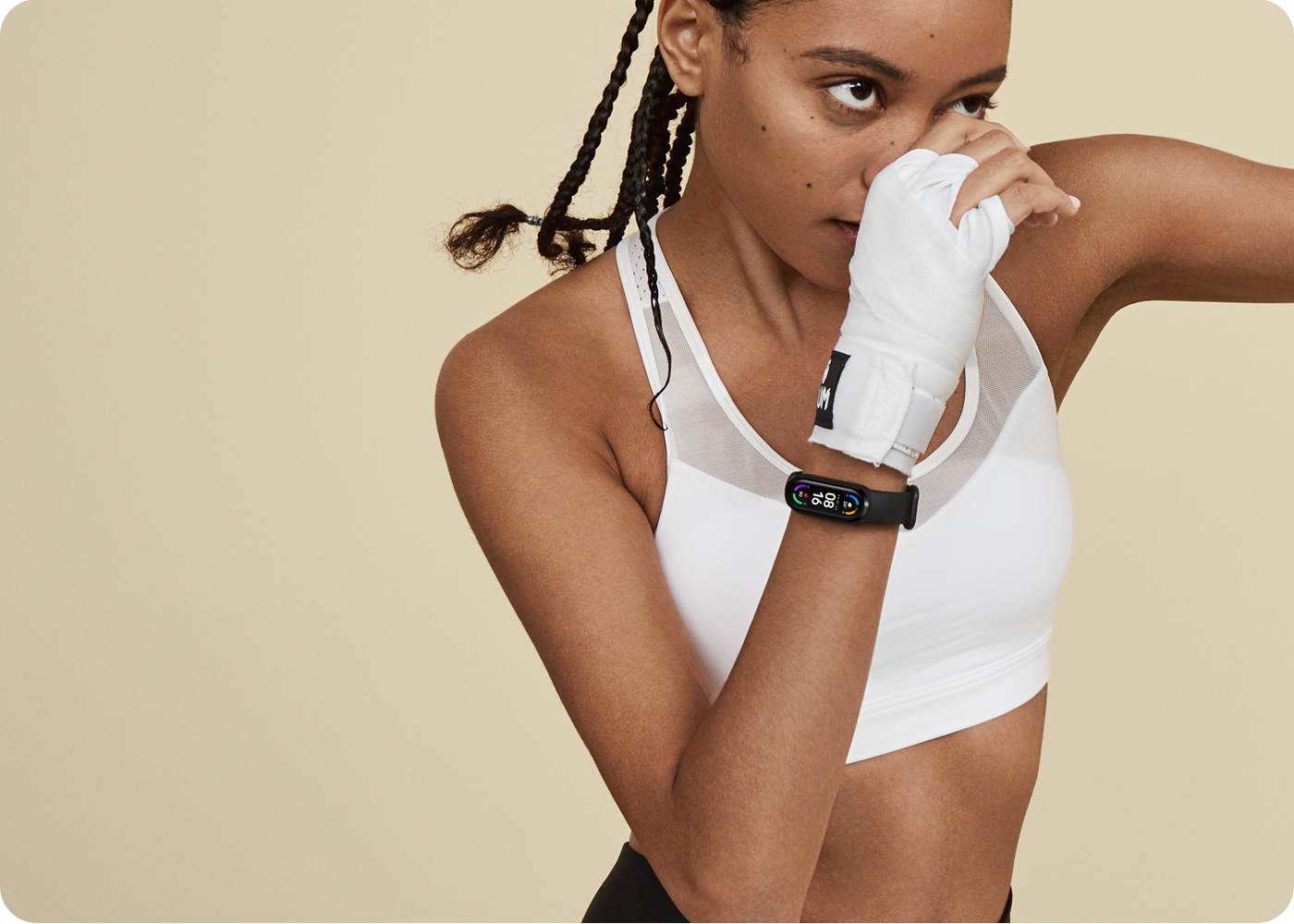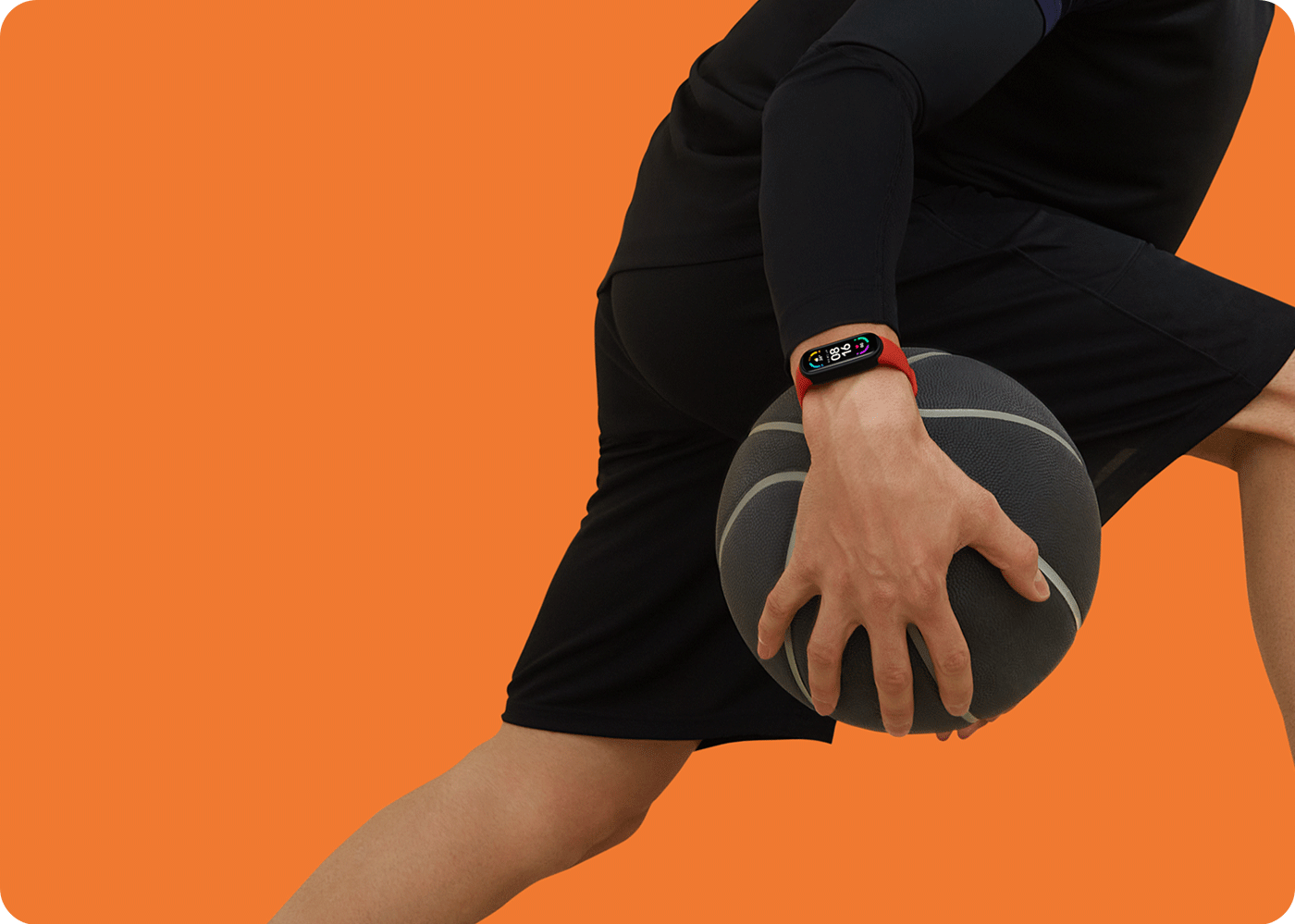 Boxing mode Improve your endurance The Mi Smart Band 6 is round and compact, so you can easily wear it with hand wraps and boxing gloves, to record your exercise data.Women's Health TrackingStay one step ahead of your cycle!Monitor the patterns of your cycle, log periods and track ovulation, giving you one thing less to worry about. Stress MonitoringStay calm, we've got you covered!Keeps track of your stress levels and gives suggestions for easing and recovering from stress.Continuous Heart Rate MonitoringKeep Track of your Ups & DownsThe built-in PPG biosensor measures your heart rate when exercising and resting.Breathing ExercisesImprove your inhalation qualityQuickly ease your body and mind with a guided breathing exercise of 1–5 minutes' duration, following the Inhale pattern. Xiaomi Wear & Mi Fit CompatiblePersonalise your Smart BandVibrant colours to show off your styleDefault Colour Strap: Black*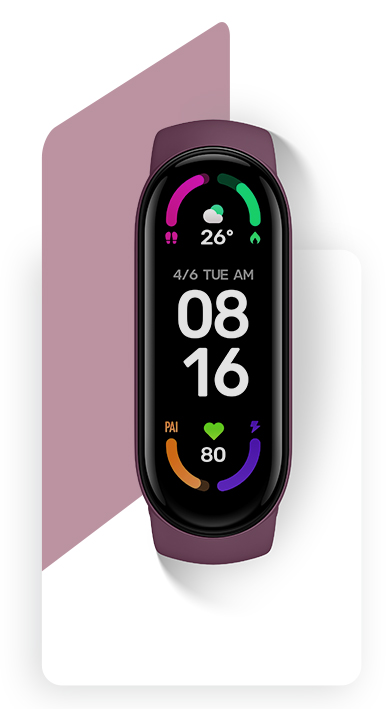 Maroon
Orange
Blue
Light GreenEasy Magnetic ChargingConnect the Mi Smart Band 6 to magnetic charging port with no hastle!5 ATM Water ResistanceThe 5 ATM waterproof rating* means that you can wear Mi Smart Band 6 in swimming pools or surfing on the beach. When swimming, choose between five different swimming styles for more accurate tracking!Automatic stroke recognition.Quick Replies and AlertsBluetooth 5.0 Compatible Manage your Camera & MusicUseful features you might likeIdle alertsMusic
playbackFind my
phonePhone
mutingDo not
disturbPhone UnlockingIncoming call notificationWeather
forecastCountdown
timerCalendar
reminderEvent
reminderMessage
alerts